possible music (2012)
  The composition represents music in the state of its becoming. The connections between the elements are not yet solidified; as if someone had interrupted the process, somewhere halfway from medium to form. Whether music is created depends on whether the loose connections will join together to form melodies and rhythms, or whether they fall apart again. In the present state, anything is still possible.
  Studio recording by Balint Barath, Budapest 2018.
My sheet music is available through Frog Peak Music.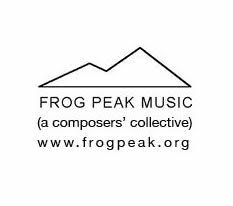 Possible Music, für Klavier (2012)
  Die Komposition stellt eine Musik im Zustand des Werdens dar. Die Verbindungen zwischen den Elementen sind noch nicht gefestigt; so als hätte jemand den Prozeß angehalten, irgendwo auf halber Strecke vom Medium zur Form. Ob Musik ensteht, hängt davon ab, ob die loosen Verbindungen sich zu Melodien und Rhythmen zusammenfügen, oder ob sie wieder auseinanderfallen. Im gegenwärtigen Zustand ist noch alles möglich.
  Studio-Einspielung von Balint Barath, Budapest 2018.
Meine Noten sind erhältlich bei Frog Peak Music.