Four Canons for 12 Violins (2022)
 The canon is a technique in which polyphony is gained by phase-shifting a single part. This technique can be applied not only to melodies, but in principle to any sonic form process: phase-shifted acceleration and deceleration creates polyrhythmic interference; phase-shifted increase and decrease in volume creates perspective depth; phase-shifted microchromatic gradation creates frequency friction; phase-shifted colour gradation creates a lazure effect.
 To observe these phenomena, I have developed the form of the four-stroke. Here, the sonic progression takes place in four phases of a permanent rotational movement, with the third and fourth phases being mirror forms of the first and second, so that the process always returns to its starting point and can be repeated without interruption.
 The total duration of two minutes divided by the number of parts gives the phase duration, i.e. the time interval of the onsets (for 12 voices it is 10 sec.). With the onset of the last part, all phases of the canon sound simultaneously; the time progression comes to a halt and the sound unfolds its presence as a material object in the dimensions of space.
  Performed by Erika Litván, multi-tracking by Zsolt Lászlo Kiss
My sheet music is available through Frog Peak Music.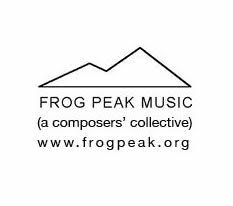 Four Canons for 12 Violins (2022)
  Der Kanon ist eine Technik bei der durch die Phasenversetzung einer Einzelstimme Polyphonie gewonnen wird. Diese Technik lässt sich nicht nur auf Melodien, sondern prinzipiell auf jeden klanglichen Formprozess anwenden: durch phasenversetzte Beschleunigung und Verlangsamung entsteht polyrhythmische Interferenz; durch phasenversetztes An- und Abschwellen der Lautstärke entsteht perspektivische Tiefenwirkung, durch phasenversetzte mikrochromatische Abstufung entsteht Frequenzreibung, durch phasenversetzte Farbverläufe entsteht ein Lasureffekt.
  Zur Beobachtung dieser Phenomene habe ich die Form des Viertakters entwickelt. Hierbei vollzieht sich der Klangverlauf in vier Phasen einer permanenten Rotationsbewegung, deren dritte und vierte Spiegelformen der ersten und zweiten sind, sodaß der Prozeß immer an seinen Ausgangspunkt zurückkehrt, und ohne Unterbrechung wiederholt werden kann.
  Die Gesamtdauer von zwei Minuten geteilt durch die Anzahl der Stimmen ergibt die Phasendauer, dh. den Zeitabstand der Einsätze (bei 12 Stimmen sind es 10 sec.). Mit dem Einsatz der letzten Stimme erklingen sämtliche Phasen des Kanons gleichzeitig; die Zeitprogression kommt zum Stillstand und der Klang entfaltet seine Präsenz als materielles Objekt in den Dimensionen des Raumes.
 Eingespielt von Erika Litván, Multi-Tracking von Zsolt Lászlo Kiss
Meine Noten sind erhältlich bei Frog Peak Music.