Lining
 The 12 parts each play a rotating sequence of four adjacent quarter tones, each at a different speed, and together form a densely woven quarter-tone web. On this foil, changes in loudness and speed ratios, as well as successive transitions from non-legato to legato and from legato to battutto, are performed, with the pitch structure remaining the same throughout the entire duration of 24 minutes.
 Premiered in 2019 in Budapest, 3 Raben, by the Giusto Chamber Orchestra.
My sheet music is available through Frog Peak Music.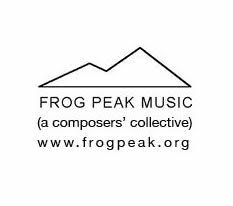 Lining
 Die 12 Stimmen spielen je eine rotierende Folge von vier benachbarten Vierteltönen, in je unterschiedlichen Geschwindigkeiten, und bilden zusammen ein dicht gewebtes vierteltöniges Netz. Auf dieser Folie werden Veränderungen der Laustärke- und Geschwindigkeitsverhältnisse, sowie sukzessive Übergänge von non-legato zu legato und von legato zu battutto durchgeführt, wobei die Tonhöhenstruktur durch die gesamte Dauer von 24 Minuten gleich bleibt.
 Uraufgeführt 2019 in Budapest, 3 Raben, vom Giusto Kammerorchester.
Meine Noten sind erhältlich bei Frog Peak Music.